Love these leggy segments with FOX news babe Laura Ingle on the FOX Report during the weekends. She could wear a hotter top, I mean, it doesn't even really match her skirt. But otherwise, Laura is looking wickedly hot here as usual.

Leggy luscious Laura,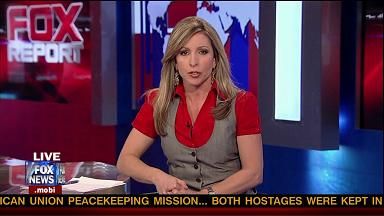 Screencaps courtesy of shadow at the Hi-Def News Caps blog.