It's been a while since the last time I posted on Robin Meade, but for all y'all Robin fans out there, here she is this morning in a nice tight blue top and short black skirt. I like the top she has on because it accentuates her curves really well.

Can't get enough of Robin,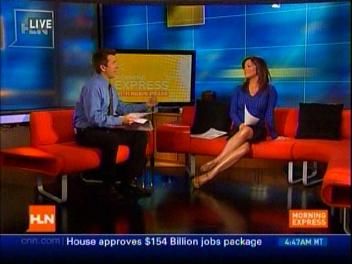 Screencaps courtesy of HSF the Wide World of Women forum.