The Today Show hotties Natalie Morales and Amy Robach together on the couch showing off their respective pair of hot legs. I still can't really decide who's hotter. I think Amy has a hotter body, but Nat probably has a slightly prettier face. They're both the best thing going for the Today Show though.

Natmo or Amy or both?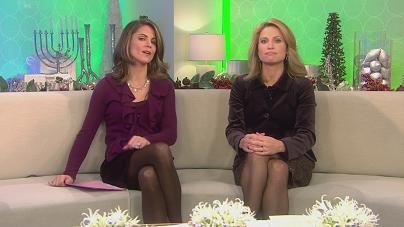 Screencaps courtesy of Gambit at the Hi-Def News Caps blog.