I know some of y'all can't stand her, but me personally I can't get enough of her. This is CBS reporter babe Lara Logan on the Colbert Report. I think I read somewhere that said she's pregnant again, and she looks it here, especially with her grande boules. Too bad her legs are hidden under the desk.

Lara L makes me wanna...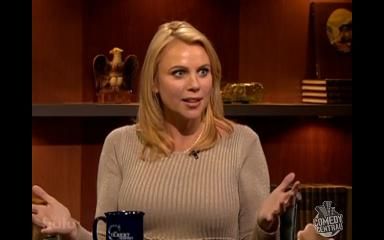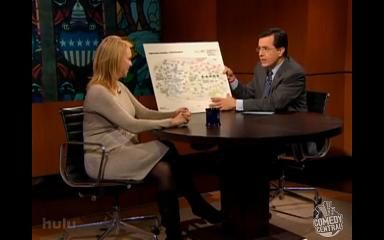 Screencap courtesy of axionnewz at the TvNewsCaps forum.