I bet she'll probably read this, and if she does, we just want to say keep up the good work honey. From FOX's Red Eye last night, hot legal analyst Tamara Holder in the very hot revealing top. Love how the hair just naturally flows down for added effect.

Tamara is welcome anyday,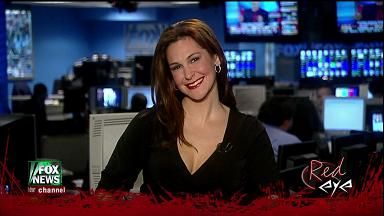 Screencaps courtesy of shadow at the Hi-Def News Caps blog.