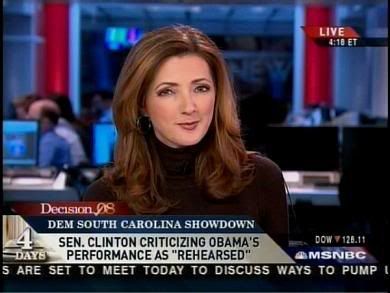 Via
TVNewser
Chris Jansing will be leaving MSNBC and heading to Los Angeles to report for the main NBC network. Chris had been at MSNBC for almost 10 years.
According to the report, Chris will be a contributing reporter to NBC Nightly News with Brian Williams and Today. She will apparently also continue as a contributing anchor on MSNBC.
The good news is that we will still get to see Chris on the tube, but we probably won't see sexy shots like this anymore,
Screencaps courtesy of sparty and zonajohn at the
Reporter Caps
forum.