Over here in Canada, the only reason to watch The Weather Channel is to watch the very hot Emily Vukovic. She's too hot to stay there for too long, I see her making the move like Jackie Maretsky did down to one of the big networks.

Emily is too hot to trot,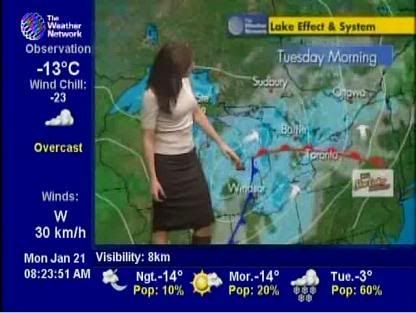 That is one fine looking ass,



Screencaps courtesy of zebrafish75 at the Wide World of Women forum.