Little late on the take but if you didn't catch Christi Paul this morning, you definitely missed out on some drooling hot Christi Paul leg action. Even sports guy Larry Smith was in awe. Well, now that bookworm babe Erica Hill is off to big brother, the chicks at HLN will step up their game as they say and pick up where she left off.

Christi was scintillating this morning,


Love the white dress, shows off Christi's wicked curves,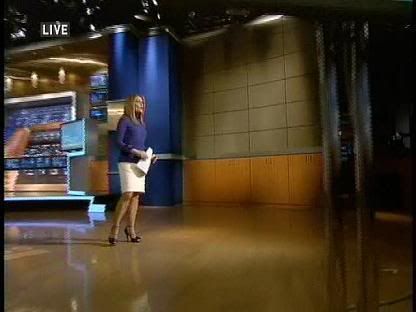 Um, Larry, eyes up here buddy,



Screencaps courtesy of the Ultimate News Babes website.