With the rollercoaster ride going on with the markets these days, eyes are glued to the financial networks like CNBC and FBN. Great time for FBN to showcase their hot news babes and their goods. Starting with the very hot Jenna Lee, then Nicole Petallides and finally Liz MacDonald.

Enjoy the view, boys...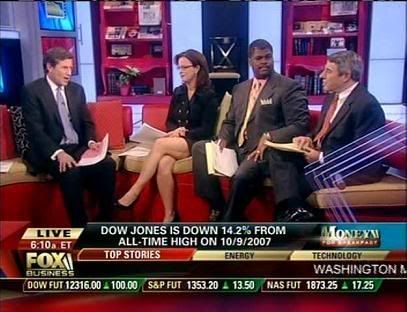 Screencaps courtesy of shadow and ARF at the Reporter Caps forum.