Some great picture updates on Natalie Morales, or as the cappers call her, NatMo. Yesterday, she tried her hand at acupuncture, can't say it looked very comfortable. Today, she was on the Today show with Ann Curry wearing some interesting stockings...

NatMo takes one for the team here,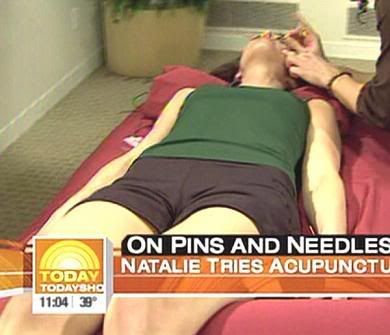 What's with the vertical striped hose, Natalie, what were you thinking??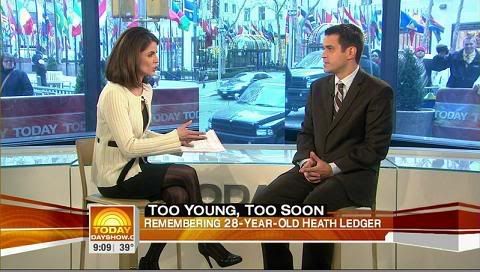 Screencaps courtesy of shadow at the Reporter Caps forum and modelhunter at the Wide World of Women forum.