With the stock market in the dumps these days, seems like everyone is talking about the economy. On the Mike and Juliet show, Jill Dobson was one of the guests. It was a great opportunity to see 2 hotties in 1 shot. Juliett is definitely hotter than Jill though.

Juliet Huddy (right) and Jill Dobson (left) with the hot legs,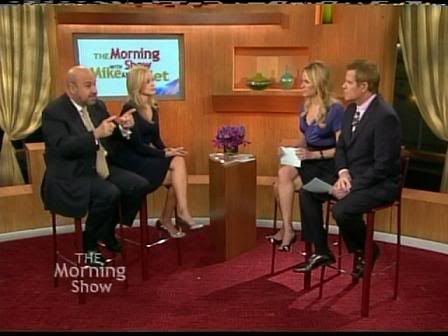 Screencaps courtesy of impala101 at the Wide World of Women forum.