Is it just me or is Ainsley Earhardt of FOX going with a darker eye shadow lately? I can't say I'm a big fan of it, too gothic for me. I prefer the lighter shades, but then again, I ain't no makeup expert.

Ainsley on F&F the other day,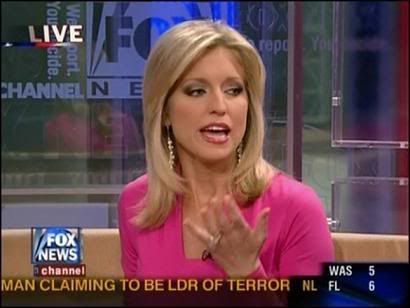 Levels, we're building levels,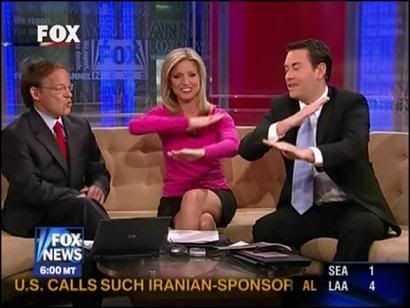 Screencaps courtesy of Sabrina at the Reporter Caps forum.