Not only does Michelle Caruso-Cabrera have huge knockers, she's got a long schnoze as well. That's not necessarily a bad thing, though it tends to get in the way when eating, and getting down and doing the you know what on her knees.

Too bad Michelle went with 2 layers,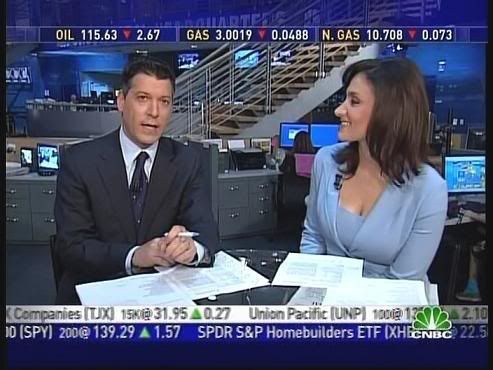 Screencaps courtesy of fitz207 at the Wide World of Women forum.