She may not be the sexiest news babe, she doesn't show much leg and her boobs are average, but Liz Cho of ABC in NY is just a classic beauty. She's like the wife you wish you had. I love her hair, very sexy, Liz has amazing facial features.

Liz has our attention,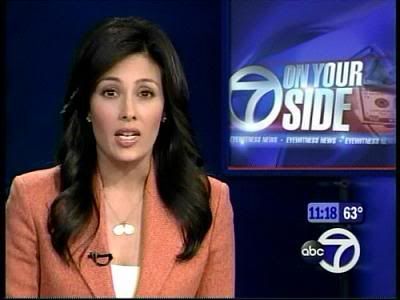 Screencaps courtesy of slashasterisk at the Reporter Caps forum.