Been a while since we've seen Liz Claman and her hot boobs, not a fan of the white blazer, but her breasts are showing well here. Also, congrats to FBN for their sort-of ratings win over CNBC.

Liz with the slight cleavage,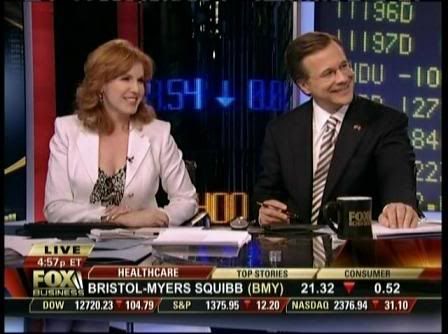 Screencaps courtesy of deadzone at the Reporter Caps forum.