These must be from Friday's FBN broadcast, talk about a hot leg show with Cheryl Cason and Sandra Smith. Usually it's Jenna and Nicole, but Cheryl and Sandra showing they got it going on and more.

Now that's a hot couple,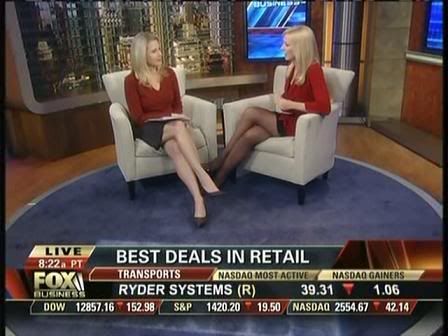 Wow, what a short skirt on Sandra,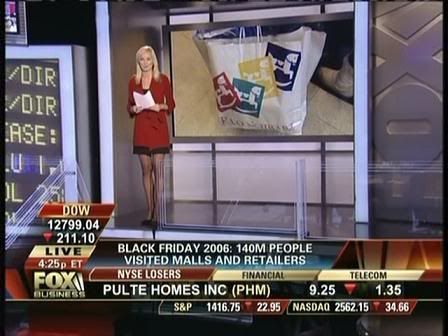 Cheryl's been hiding this from us all this time,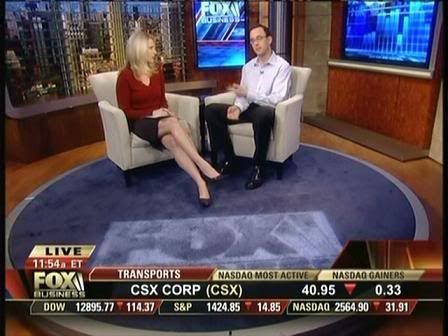 Screencaps courtesy of donkeed at the Wide World of Women forum.