I think Ann Curry of NBC's Today Show is very hot, in an ethnic kind of way. I know she's like half-Japanese or something like that, it's very exotic for sure. Here she is on the Today Show doing a leg cross, people want more MQ and HQ pics so I've included them on these kinds of pictures, just click on them to see the MQ/HQ.

Ann wants to give you a kiss,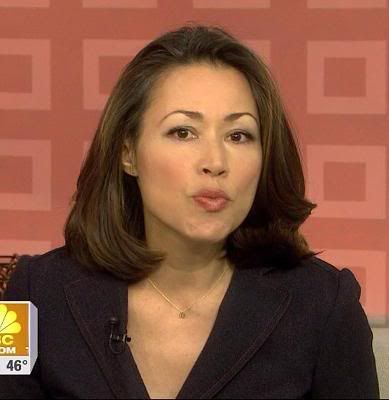 Upskirt, (click to see the MQ image),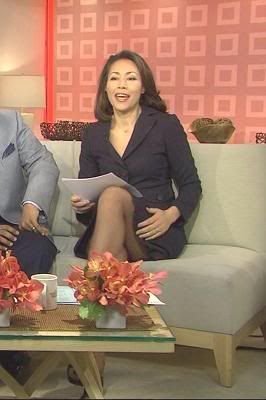 Screencaps courtesy of modelhunter at the Wide World of Women forum.