FOX's Redeye and Liz Claman, an explosive combination. The result, a super-sexy Liz Claman in a hot stretched out blue dress showing plenty of leg and hot heels. If you're a Liz fan, you won't wanna miss these...

The camera is in love with Liz (click to see the MQ pics),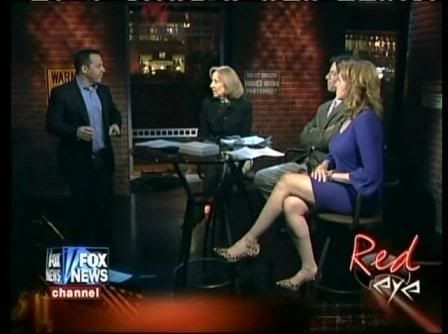 Screencaps courtesy of deadzone at the Reporter Caps forum.