Reporting live from the Kentucky Derby, here are some pictures of FOX news babe Courtney Friel at the track doing some interviews, apparently she'll be there through Saturday covering the race. The hat is a little over the top, but I love the dress, very hot.

Courtney in the biggest hat she could find,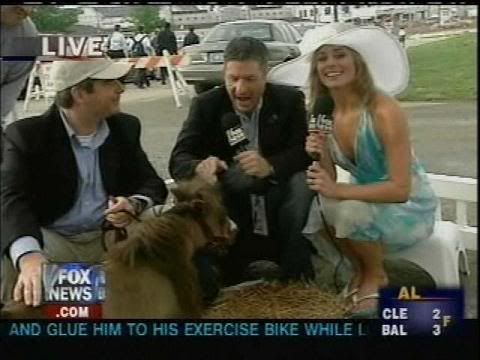 Is that a bare nipple??



Screencaps courtesy of Marlboro 666 at the Reporter Caps forum.