Talking about snow and it's almost May. Oh well, we'll take Domenica Davis in a tight low cut top in good or bad weather. I love Domenica's breasts, they're not of the especially large variety, but they're cuppable, they're the perfect size for fondling.

Weather with a smile,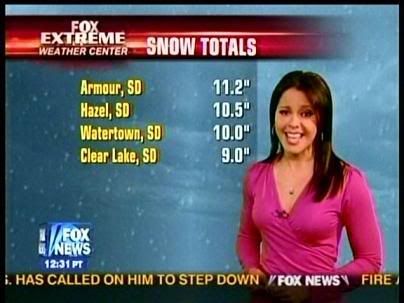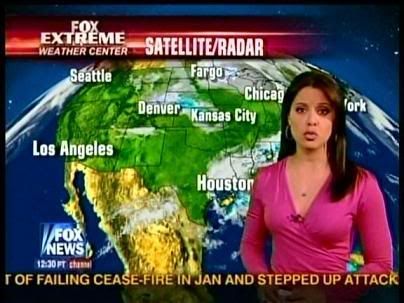 Screencaps courtesy of Sandman at the Reporter Caps forum.