Via the Screwballs of MLB on FOX, they raided the FBN studios last week and took some incriminating photos. Here are a couple with some guy molesting FBN hottie Sandra Smith, though she doesn't seem to mind.

"I'm gonna sweep you off your feet... literally"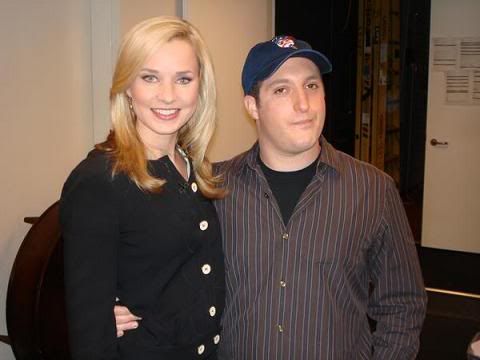 Link courtesy of CT at the Wide World of Women forum.