Some more updated pictures of the hot Erica Hill this time she's walkin' around a bit showing us her tight lean body. I thought there were pokies showing but it's just wrinkles on her shirt.

Anderson and Erica looking pretty cute together...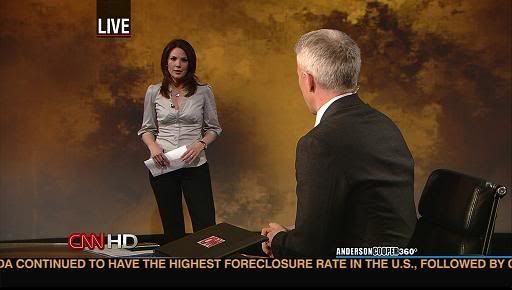 Screencaps courtesy of shadow at the Reporter Caps forum.