I keep getting emails from all you readers out there wanting to see pictures of Norah O'Donnell of MSNBC. They all claim she's the hottest thing since sliced bread. She's alright, I like the eyes, but that's about it, seems a little chunky to me.

Norah's eyes will mesmerize you,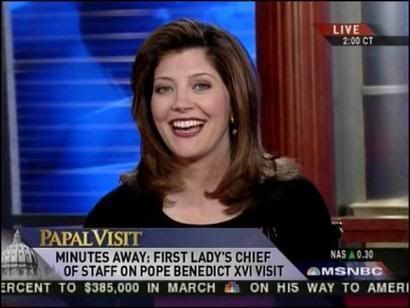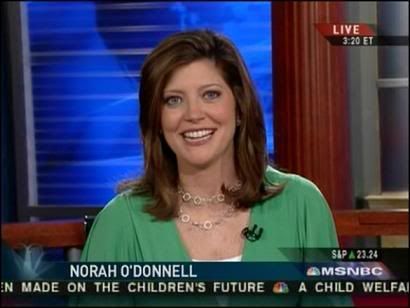 Screencaps courtesy of sabrina at the Reporter Caps forum.