Sort of funny picture here of Erin Burnett of CNBC. Her hair is kinda messy, hangover?? Looks like she's about to sneeze or something. Damn, I never realized how thin Erin was, she must be like a size 4 or 6.

a-choo,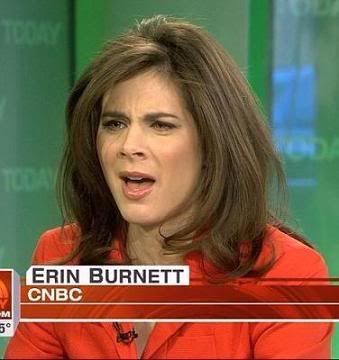 Nice legs, tight body,



Screencaps courtesy of modelhunter at the Wide World of Women forum and axionnewz at the Reporter Caps forum.