I've always wondered what it would be like to be a stud athlete getting interviewed by a hot female sports reporter. I bet the athletes flirt with them all the time. This is Andy Adler of FOX in NYC in the NY Giants locker room.

"I want to kiss you..."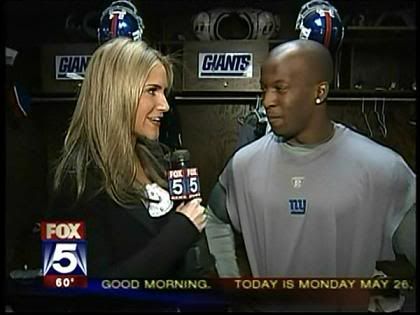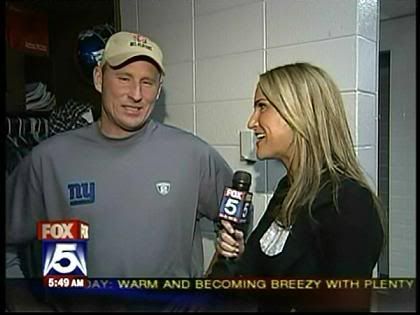 Screencaps courtesy of slashasterisk at the Reporter Caps forum.