Appearing on FBN's Happy Hour the other day, FOX News babe Heather Nauert showed up in a tight yellow dress showing off some tight curves. I don't really notice her much but how could you not notice her here along with the always hot Rebecca Gomez.

Heather and GoGo (click for the MQs),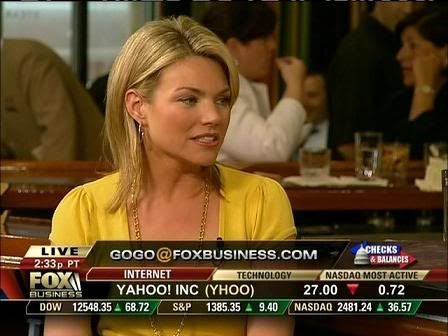 Screencaps courtesy of shadow at the Reporter Caps forum.