This is Jamie Colby filling in admirably for Megyn Kelly on America's Newsroom on FOX. She ain't as sexy as Megyn, but she's got it going on. Anyways, enjoy the last day of the long weekend and safe traveling to all y'all.

Jamie's sweet leggage (click for the MQs),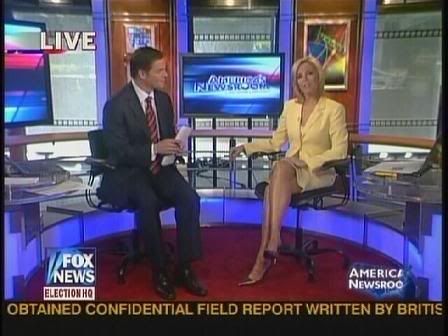 Screencaps courtesy of the Ultimate News Babes website.