Via ICN and Oh No They Didn't, Robin Meade's myspace page for Morning Express was hacked. Apparently, the hackers posted some stuff saying it was fake, etc... Pretty lame if you ask me, you'd think that if you hacked the page you could come up with something more creative than that. Anyways, Robin made an apology for it and it's done like dinner now.

Robin hot in blue today,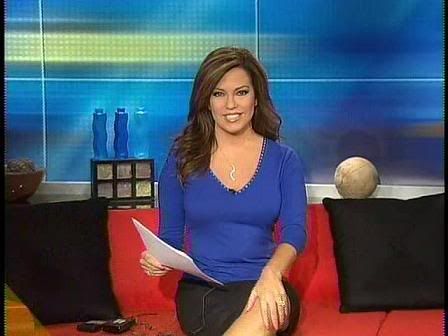 Screencaps courtesy of the Ultimate News Babes website.