From yesterday I believe, this is the sexy Sharon Tay of KCAL in Los Angeles showing off her unbelievable cleavage as usual. Imagine waking up next to those puppies every morning.

Watching Sharon's boobage never gets old (click for the MQ),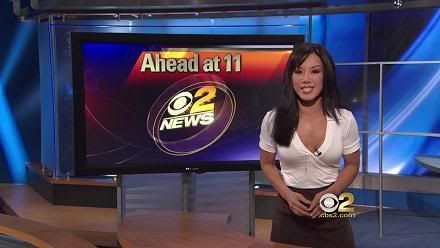 Screencaps courtesy of MadMac at the Wide World of Women forum.