Via TVNewser, Erin Burnett, CNBC's street sweetie was interviewed by DNA while in India. Here is an excerpt on what Erin thinks about being a celebrity:

You are a celebrity back in the US. How do you balance that kind of fame with the need to be a serious newscaster?


It's funny. You don't think of yourself apart from the person you were five or 10 years ago. You remain the same. In that sense, you never get used to it and it becomes kind of amusing. But you just have to try and ignore it because if you believe in the good stuff, it is fine when it is true. But if you see the bad stuff, you have to hope that it is not true. The bottom line is that you have to take out all the bad and take out all the good and see what you've got.
Are those long johns Erin has on?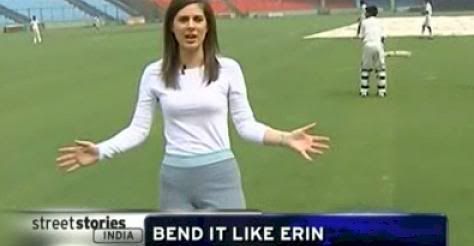 Back in the studio, looking her usual hot self,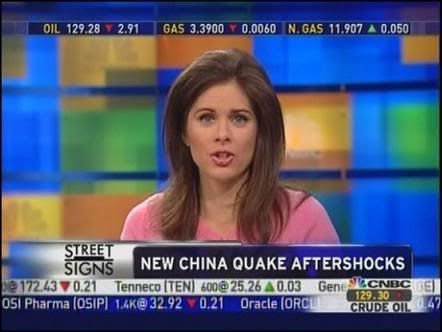 Screencaps courtesy of sabrina and tradecnbc at the Reporter Caps forum.