From the Today Show this morning with a hot Natalie Morales showing off her hot legs. She must be about 3 months pregnant by now, but we can't really tell yet. I love the second picture, Al Rocker looks like he's doing a doggie style butt slap, Ann looks like she just got some of it, and NatMo's Oh face looks like she's right in the middle.

Happy Days with Fonzi and NatMo,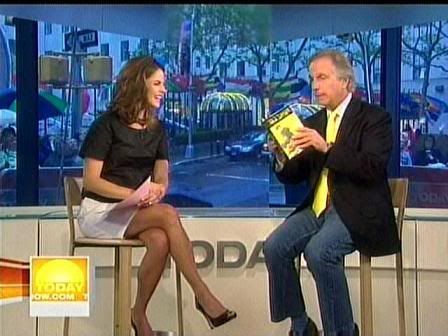 Screencaps courtesy of IceMan at the Wide World of Women forum.