Christi Paul had the leopard skin outfit on Monday, and now Robin Meade is following that up with a number of her own. As usual, Robin showing off her nicely oiled drumsticks as well as a nice camera side profile of her boobage.

"Take that Christi, I'm hotter than you!"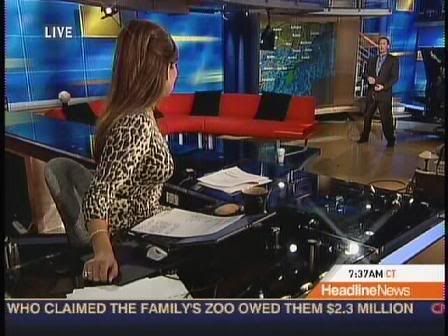 Screencaps courtesy of the Ultimate News Babes website.