Really, they are the hottest news babe duo on German TV (at least that I've seen). Usually, Karen Heinrichs and Nadine Krüger alternate their skirt wearing days. So Karen in a skirt, Nadine in pants, and vice versa. Here they're both in skirts, and both looking damn fine if you as me.

Chillin' in the morning,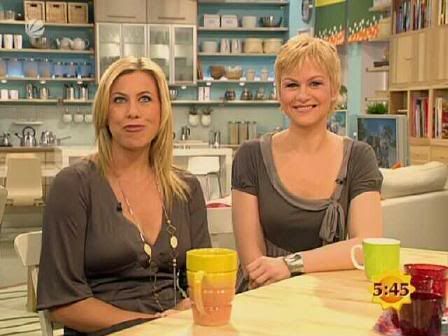 Double-leg action (click on pics for the MQs)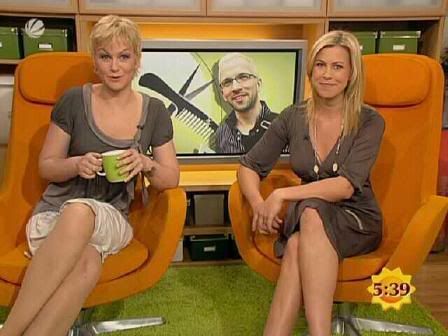 Screencaps courtesy of century at the Reporter Caps forum.