Been a while since a Nicole Petallides post. She really likes those short cheerleader type skirts that show a ton of thigh, really hot. The low camera angles on FBN are perfect in capturing Nicole's hot legs.

That's a lot of thigh,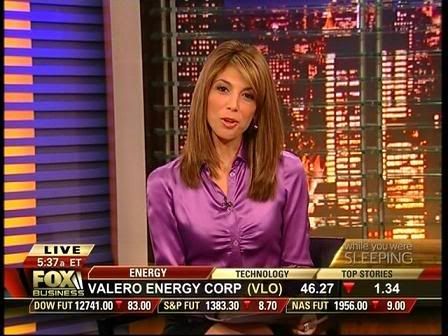 Screencaps courtesy of shadow at the Reporter Caps forum.