They should get Liz Claman out to interview these old guys more often. Here she is doing the interview live in Omaha with Warren Buffett along with Bill Gates. As a poster said, I think Liz just gave the old geezer a cardiac arrest. This is Liz at her best, chesty and leggy...

"Uh... huh?? did you say something??" (click on pics for MQs),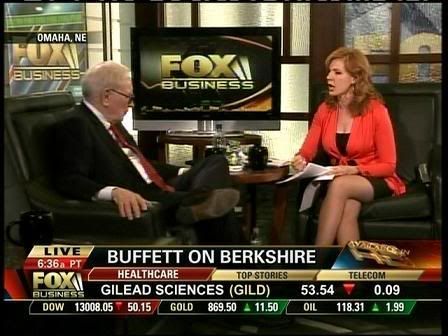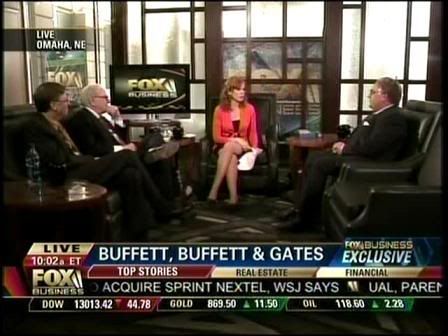 Screencaps courtesy of shadow and 3finger at the Reporter Caps forum.