It must be hard for Megyn Kelly's new husband. To know that so many horny guys out there are watching FOX and drooling over her. It doesn't help when Megyn wears short skirts like the one this morning's American Newsroom. My goodness, if I were Bill Hemmer I'd have a hard time not bustin' out.

Wow, now that is hot, (click on the pictures for the MQs),


Bonus hotness, Megyn in glasses,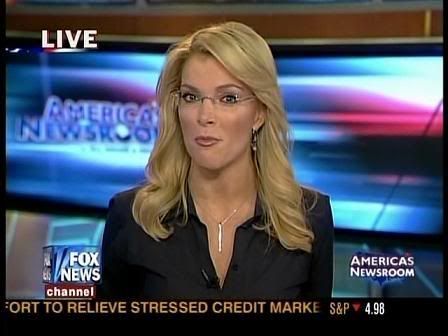 Screencaps courtesy of fitz207 at the Wide World of Women forum.