Wimbledon is going on right now, Nadal leads Federer 2 sets to 0, rain delay. Earlier in the week, former German champ Boris Becker stopped by BBC's The One Show to talk tennis, and he had his eye on Lucy Siegle and her guns. Don't blame him, she's one hot MILF. I bet he made a move on her after the show.

Yo, Lucy, wanna find out why they call me Boom Boom,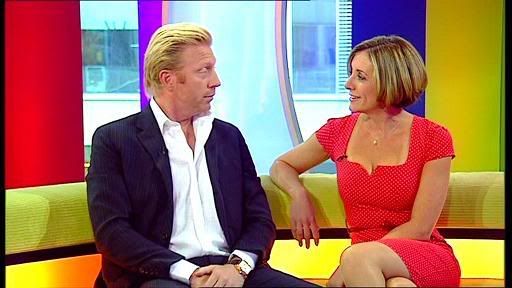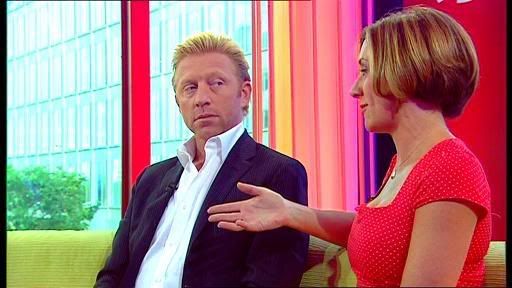 Screencaps courtesy of ddandd at the tscelebs forum.