With all the hoopla lately on celebrity breakups, Christie Brinkley, A-Rod, Madonna, etc... Courtney Hazlett has been one busy little bee, and looking damn hot doing it on MSNBC. Bonus with a hot Tamron Hall, great sexy legs by both.

Courtney's sexy smile,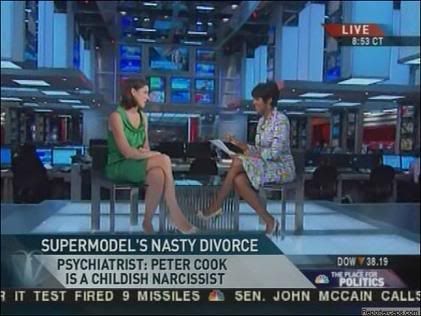 Screencaps courtesy of Sabrina at the Reporter Caps forum.