I leave y'all, Friday, with our favorite little friend, Contessa Brewer. She was looking Tessa hot yesterday with a bonus add with Courtney Hazlett. Contessa's dress is a little too funktified for my taste, but some of y'all probably dig it. Anyways, commentors, go crazy...

Doin' it up Tessa-style,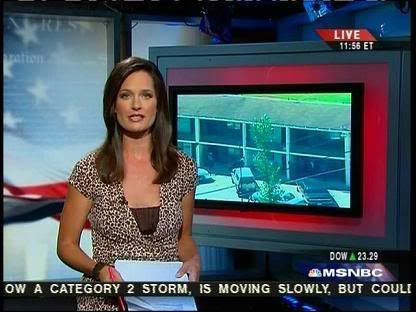 Screencaps courtesy of shadow at the Reporter Caps forum. Check out his new blog at HD News Caps.