From last week, this is UK news host Amanda Lamb on a show called Market Kitchen on their version of the Food Channel. I just can't believe how much she's able to show in that top without them actually popping out. Her face is kinda busted, but my goodness, those cans are ginormous. I like the Screech lookalike she's with, he looks like he's about to bust a nut.

Amanda, show us your mambas,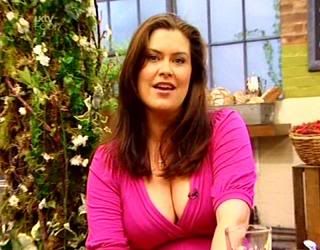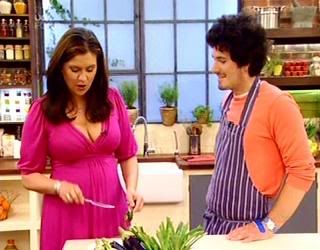 Here's a funny youtube clip I found from a year ago with Amanda talking about her choice of dress,


Screencaps courtesy of Trailblazer at the SuperiorPics forum.