For some of you RPG geeks out there, this is Bridget Regan who plays Kahlan in the show Legend of the Seeker being interviewed on Regis and Kelly. Damn, that's a fine set of legs, nothing wrong with that. Maybe just enough to get me to watch her show, just maybe.

RPG never looked so hot,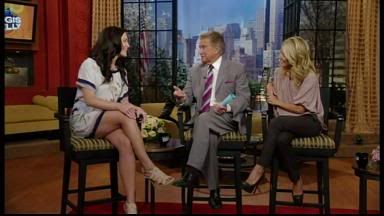 Screencaps courtesy of kitt5000 at the Wide World of Women forum.