Filling in more requests, this is Maria Bartiromo clone Bianna Golodryga on ABC. She's definitely hotter than Maria, gotta love those dreamy eyes. On the show, they were comparing pictures on their driver's license and Bianna's was by far the hottest. Bonus add with Diane Sawyer in there as well.

Maria-lite is better than the real thing,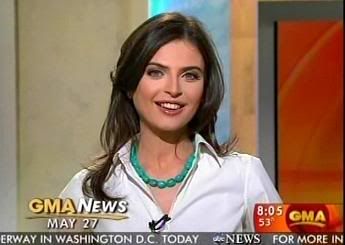 Screencaps courtesy of axionnewz at the Reporter Caps forum.