From the Early Show yesterday morning, CBS legal hottie Lisa Bloom along with Maggie Rodriguez. I didn't know that she is daughter of Gloria Allred but now I see the resemblance. I've seen her on CNN and on her show truTV and she doesn't usually show that much leg so this is a nice treat.

Lisa and Maggie are a hot duo,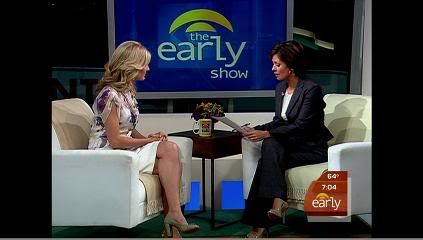 Screencaps courtesy of shadow at the Reporter Caps forum.