I'm not sure how old these are but definitely can't get enough of conservative talking head and blonde stunner, Monica Crowley on the show, The McLaughlin Group. Every time I watch that show on PBS, I catch Pat Buchanan drooling over Monica's fine leggage, after all who wouldn't. She's got an incredible smile too, though I bet her teeth are capped, nobody has chiclets that white.

Monica is a head turner,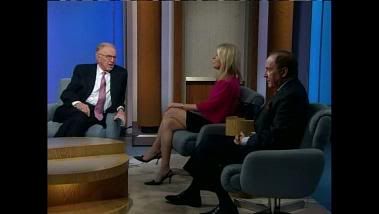 Screencaps courtesy of aztec at the Wide World of Women forum.