From WDR in Germany, this is Bettina Böttinger hosting what looks like a current events show. Definitely showing off some nice leggage there. She kinda reminds me of a more voluptuous version of Hannah Storm. I like the bare skin too, much better than hose.

Bettina is Miss WDR,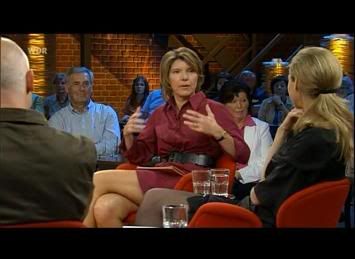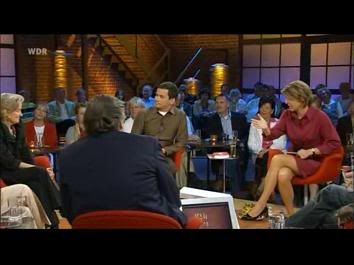 Screencaps courtesy of Kimyong at the SuperiorPics forum.