We're usually showcasing the hot guests that they bring on during the weekday FOX and Friends, but it's time to get back to basics, back to fetchin' Gretchen Carlson. She's looking as hot here in red as we've seen her in a while, bonus sporting the pre-Independence Day T-shirt.

Gretchen is the American Patriot,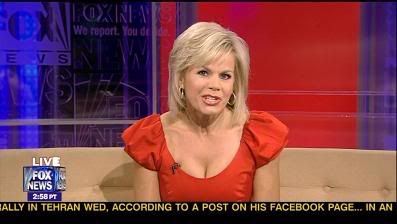 Screencaps courtesy of cody at the Wide World of Women forum.