From the local FOX affiliate in Chicago the other day, this is news babe Nancy Loo in the hot short skirt and satin top. I know the pictures are kinda grainy, but hot damn I'd like to see a lot more of Nancy. In my opinion, she's probably as hot if not hotter than Christina Park in NYC.

Nancy with a hot teaser,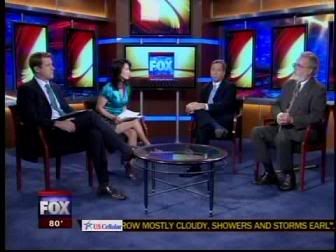 Screencaps courtesy of LJ23 at the Reporter Caps forum.