I know, y'all think she's got a busted face, but that's not what I'm watching here. CNBC news babe Melissa Francis on yesterday with the sweet buttoned down top revealing a nice cut. She's one of those babes that has just a smokin' body, great bust, hot legs, etc.. but a slightly busted face.

Melissa with the hot teaser,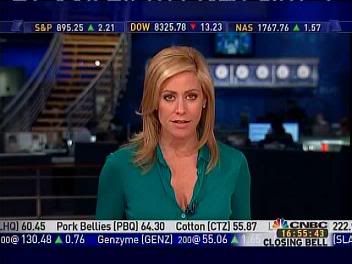 Screencaps courtesy of joeycap666 at the Wide World of Women forum.