From this morning on PIX11, hot NYC news babe Tamsen Fadal interviewing a leggy Dawn Yanek, no doubt talking about the death of MJ. Tamsen's got a nice face, but I think she could be hotter if she hiked up that skirt and dropped the top a little.

Tamsen is hot in the mornings,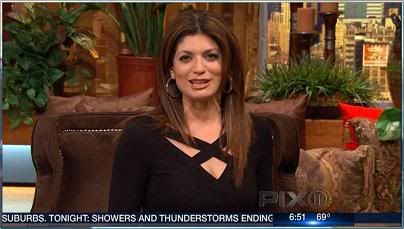 Screencaps courtesy of slashasterisk at the Reporter Caps forum.