From yesterday, this is FOX News weather babe Domenica Davis making some kind of a gesture. She looks like she's ready to take one right in the face, her eyes are slightly glazed over, head cocked forward. Or maybe she just wants a smooch. Somehow it leaves you wanting...

Domenica, tell us where it's hot,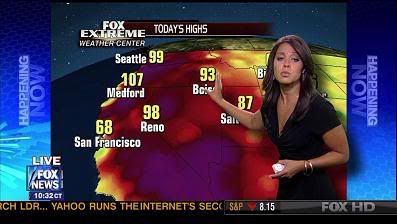 Screencaps courtesy of shadow at the Reporter Caps forum.